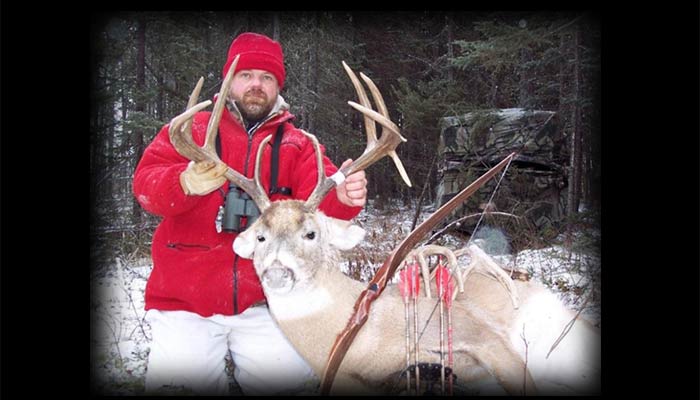 Rob Nye and northern trophy

Rose's Bear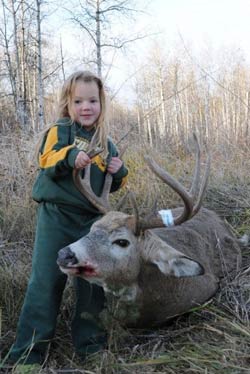 Staci Nye, age 4, with a client's trophy
Rob Nye
Our General Manager, Rob Nye is a true professional in the outdoor field and has assembled a world-class crew of staff to work with us at Canadian Trophy Quest. You'll experience a clean and comfortable fully modern lodge, great food, a relaxed family atmosphere and hard-working, competent and enthusiastic guides.
Rob comes from a long line of dedicated hunters and anglers and has been hunting Saskatchewan whitetails for over 3 ½ decades. His career as a professional hunting and fishing guide began in 1980. He took up bowhunting in 1985 and remains an avid archery hunter to this day. He has run his own highly successful fly-in northern bear hunting camps since 1985 and has professionally guided whitetail deer hunters since 1994. Rob's talent and passion for finding where huge bucks live and roam has resulted in many fond memories and world-class trophies for his clients.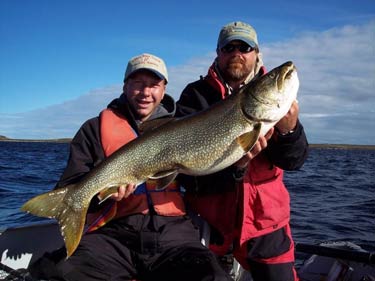 Summers spent as Arctic fishing guide
Rose Nye
Rose Nye, our excellent cook, is no slouch in the woods herself. She took these great trophies from ground blinds, both were shot at less than 15 yards.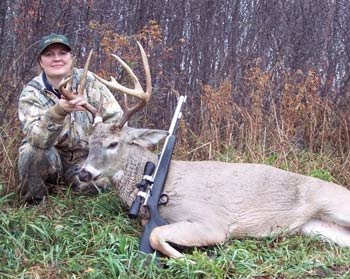 Rose's Whitetail Buck
Guides
Murray Selby (Below on right): Rob's long-time hunting buddy and guiding partner Murray's cheerful demeanor and love of wilderness regions makes him a very popular guide. A life-long grain farmer, his vocation affords him plenty of time to indulge his other passions, hunting, guiding, skiing and travelling. He got bit by the archery bug 20 years ago and his arrows regularly put meat in the freezer.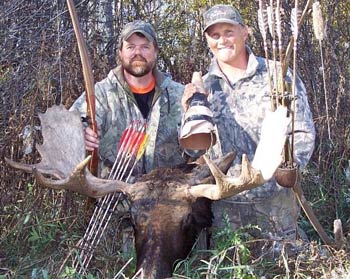 Guides (below) setting up a warm-up shelter in the provincial forest, from L to R: Murray Selby, Kurt Stein, Kurk Wiens